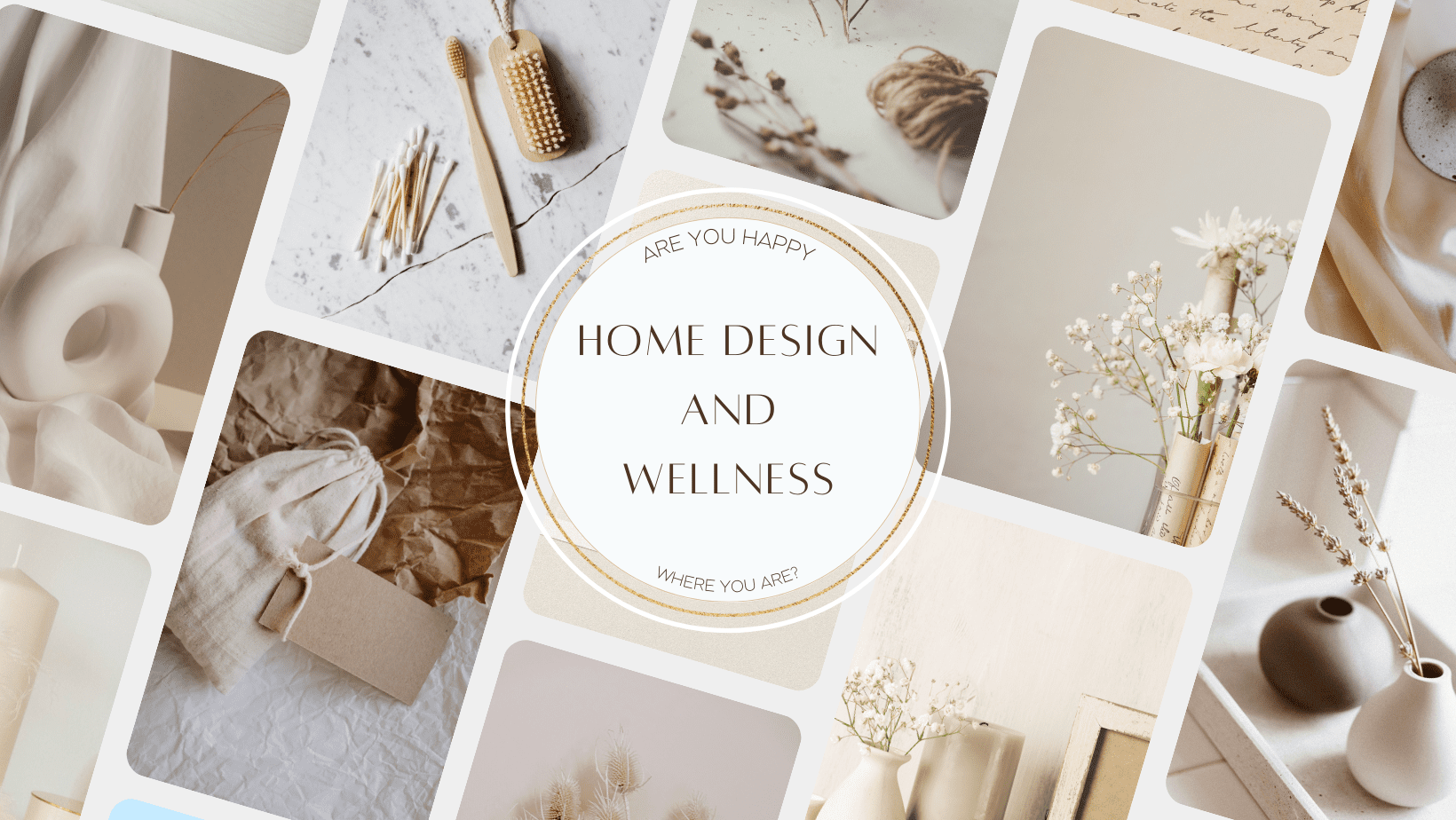 March 1, 2023

Devangini Mahapatra

0
The website may receive affiliate income from the displayed links.
Have you looked around yourself today? What do you see? Do you see clutter or do you see a system that is working for you? Chances are, your home design is the reason behind the state of your wellness – good or bad. Many of us do not realize that the way we have set up and organized our home has a huge bearing on how our physiology functions on a day to day basis. The connection between home design and wellness is one that goes a long way.
How Does Home Design Impact Wellness?
Home design and wellness walk hand in hand, if we are to look at aesthetics, technology as well as the organization systems in any home. As per a slew of recent studies, the environment around us has a deep and profound effect on our wellness. The way we function and how we feel has a lot to do with what we see around us. Think about it this way – when you choose your outfit for the day, your mood has a significant say in it. Why would your surroundings have any less of an effect on your state of mind? What you see around you and how you function in that environment is also a huge measure of how we feel.
Wellness home design is a niche that is catching on – and fast! Let us have a look at the various trends in this area.
Minimalism and Maximalism in Home Design and Wellness
For the first time in design history, we are looking at an upswing in both minimalism and maximalism. For the uninitiated, minimalism, quite simply put, is a home design style that removes everything that is extra and unnecessary. Think of clean lines and simplicity at its very heart. Yet, it must not be confused with simple living. While minimalism makes do with the bare minimum, simple living aims to simplify everything within the home. This includes making good use of function along with design to ensure that everything has a purpose.
Maximalism, on the other hand, is a whole other design style. It seeks to bring in layers and fill every corner with an eclectic range of items – many of which may not necessarily have a set purpose. The grandiose display of items along with installation of lighting and other art around them makes maximalism a visual delight of sorts. Think of prints and stripes, as well as stacks of books with a lamp on top. That is maximalism for you.
While both the design styles have their merits, we have to understand how home design and wellness are related in this current climate where there are equally enthusiastic takers for both.
The Have it All Attitude in Home Design
When we look at wellness, the first thing that comes to mind is physical health. The next thing that automatically comes to mind is mood. The right frame of mind can set the stage for how we behave and how our bodies respond. Whether we are minimalist or maximalist in nature, there is one common thing that binds both home design styles. The have it all attitude is where we can find all the answers.
First, you would need to ask yourself – what does having it all mean to you? What does that list include? For some people, it may mean the latest smart home technology that powers the HVAC system and cooks food at the same time. While for others, it might mean a fluid space that has nooks for their favorite pass times including reading, cooking, entertaining and more. The deeper you go into the question, the better you will understand what home design and wellness mean to you.
Yes, you heard us – home design and wellness mean different things to different people. That is the simple science behind all of it.
Make a Mindful Choice
While many of us think wellness starts with the physical, it actually starts with the mind. When we make a mindful choice, we are also telling our bodies that we are in sync with everything around us. When we are thrown into chaos, day after day, trying to make sense of things, our bodies also give up. In fact, it is a well chronicled fact that the body gives us before the mind does. Whether you like to be surrounded by a layered look that revels surprises in every corner, or you like to have breathing room with conformity in design – your headspace should dictate the design of your space. Not the other way round!
Form and Function for Wellness
Home design should reflect all the things that help you make a choice everyday. They should reflect the choices you have made. The home should be a space where you are enabled to live out those choices without having to move too many pieces around. This may sound difficult, especially if you live in a family where there are many different personalities. But the point should be rearrange spaces depending on who likes what the most.
For example, if cooking at the end of the stressful day is your thing, then the counters should be clutter free and there should be a designated place for everything. The kitchen should be organized like a room that feeds you – in more ways than one!
Reading List for Home Design and Wellness
Well, I have a reading list for you! Before we get into creating a wellness inducing space, there are books that can guide you. I have put together a cool list that will fuel your soul and give you plenty of ideas to get into the mood.
The Soulful Home Design Guide by Natalia Kaylin is a great book that comes with some great reviews. Like any coffee table style handbook, this one comes with great illustrations for every point that it makes. I especially like how light she has kept the writing.
The Apartment Therapy Complete and Happy Home is also a fun read that helps you understand how a small space can also create enough avenues for wellness. To learn how a small home can be big on happiness, this is the book you need!
Anita Yokota's book Home Therapy: Interior Design for Increasing Happiness, Boosting Confidence and Creating Calm says it all. This book has a ton of mood boards with practical tips on how to decorate your home for calm and wellness.
The Cottage Fairy Companion by Paola Merrill is a complete guide on cottagecore living. I have been a fan of her YouTube channel. In fact, if you walk into my cottage style home, you would almost always find one of her videos playing while I go about my life. This book has a number of chapters that demonstrate a simple lifestyle within a cottage style home!
To say I love reading and re reading A Simpler Motherhood, would be a great understatement! Blogger Emily Eusanio is a fellow blogger and friend who helped me understand the cravings of my own simple soul. While her book has a lot to do with parenting, her apparent love for home design also comes through. She is dedicated to the cause of functional spaces that keep the mind, body and heart alive! Read this book today for design tips and much perspective.
This list would not be complete without mentioning Joanna Gaines – a well loved designer who has also paved the path for mindful living. Her books are all page turners, but Homebody – A guide to creating spaces you never want to leave, remains true to its word. Within the pages of this book, you will find simple tricks and tips that organize your home decor elements with wellness at their core.
Love Your Home Again is another book that has a cheery outlook when you think of home design and wellness. The details are presented on a simple canvas for a lasting impression. The result will be a mind that functions well within the home of your dreams!
Fans of the Home Edit show (me included), will be happy to hear that after the book, there is now a workbook for home design and wellness! The two vibrant personalities who have authored this book are Clea Shearer and Joanna Teplin. From gold stars to prompts, this workbook has all the ingredients for a mindset shift and home makeover!