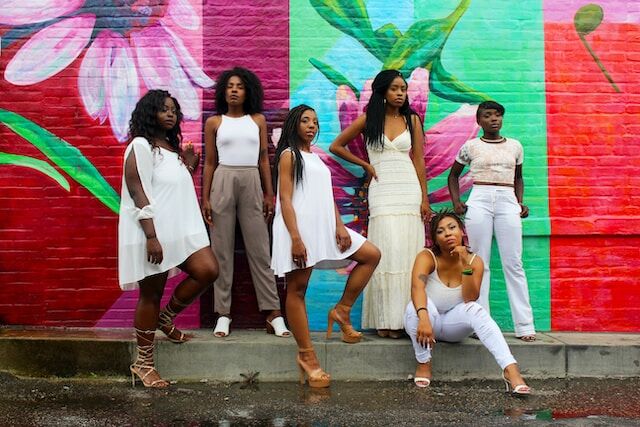 August 2, 2023

Devangini Mahapatra

0
In the dynamic world of fashion, trends come and go, and 2023 is no exception. As we step into the heart of this year, we find ourselves captivated by a stunning array of styles that embody individuality, sustainability, and daring creativity. From athleisure chic to gender-neutral fashion, and pastel hues to bold prints, let's delve into the hottest trends that are setting the fashion scene ablaze.
The athleisure trend has become a staple in fashion for good reason – it effortlessly combines comfort with style. No longer confined to gym sessions, athleisure has transcended activewear boundaries, making its way into everyday ensembles. Leggings, sports bras, and hoodies have become go-to pieces for women on the move. Not only do they offer unparalleled comfort, but they also lend a laid-back, yet stylish aura to any outfit. The perfect blend of fashion and function, athleisure is a trend that shows no signs of slowing down.
Pastel Colors: A Breath of Serenity
As the seasons shift towards spring and summer, fashion enthusiasts find solace in soft and soothing pastel shades. Lilac, mint green, powder blue, and blush pink dominate runways and street styles alike. These gentle hues bring a breath of serenity to any wardrobe, creating a delightful contrast to the vibrant prints and patterns often seen in fashion. From flowing dresses to tailored separates, pastel colors add a touch of elegance and femininity to your look, making you feel as light as a feather.
Bold Prints and Patterns: Making a Statement
Fashionistas seeking to make an eye-catching statement need not look further than bold prints and patterns. Animal prints continue to reign supreme, giving outfits a fierce and untamed edge. Meanwhile, tie-dye makes a nostalgic comeback, capturing the carefree spirit of the '60s and '70s. Florals are also having a moment, bringing a burst of nature's beauty to your wardrobe. Embrace these vibrant patterns on various clothing items, from dresses to tops, to showcase your fearless and adventurous side.
Gender-Neutral Fashion: Celebrating Inclusivity
In 2023, fashion takes a stand for inclusivity and diversity with the rise of gender-neutral fashion. Traditional gender norms are challenged as designers embrace unisex clothing lines that cater to all individuals, regardless of their gender identity. Embracing androgynous silhouettes, gender-neutral clothing offers a breath of fresh air for those seeking to express their unique style without limitations. This trend represents a powerful stride towards a more inclusive and accepting fashion landscape.
Chunky Footwear: Stepping Boldly Forward
Make a fashion-forward statement with chunky footwear, the shoe trend that's dominating the streets. Chunky sneakers and platform boots have become the go-to choice for fashion-forward individuals seeking an edgy and trendy vibe. These thick-soled shoes not only add height but also provide a comfortable and stable base for any ensemble. Whether paired with dresses, skirts, or pants, chunky footwear effortlessly elevates your style game.
Gone are the days of tight-fitting garments, as 2023 champions the trend of oversized silhouettes. From baggy trousers to boxy shirts and slouchy sweaters, comfort takes precedence without compromising style. Embracing relaxed and laid-back fits, oversized clothing exudes an effortlessly chic aura. This trend allows for a free-flowing, unconstrained expression of style, making it a favorite among fashion enthusiasts seeking a more relaxed approach to dressing.
7. Sustainability and Eco-Friendly Fashion:
In recent years, sustainability has become a driving force in the fashion world. In 2023, eco-consciousness has taken center stage, and consumers are opting for eco-friendly and ethical fashion choices. Designers are incorporating organic and recycled materials, as well as sustainable production practices. Brands are not only focusing on creating beautiful garments but also on reducing their environmental footprint. Shoppers are now embracing slow fashion, valuing quality over quantity, and investing in timeless pieces that are built to last.
8. Futuristic Metallics:
Stepping into the future, fashion has embraced the allure of metallics. Shimmering fabrics in silver, gold, and holographic hues have become a statement on runways and streets alike. From bold metallic dresses to futuristic accessories, this trend exudes confidence and a sense of otherworldly charm. Whether it's a metallic blazer for a sophisticated look or a sparkling handbag for a touch of glam, metallics are here to stay.
9. Reimagined Vintage:
Drawing inspiration from the past remains a constant in the fashion world, and in 2023, we see a fresh approach to vintage style. Designers are reimagining iconic pieces from previous decades, combining retro elements with contemporary twists. Think flared trousers with a modern cut, vintage-inspired prints on modern silhouettes, and accessories that harken back to bygone eras. The result is a harmonious fusion of old and new, making it easy to rock a nostalgic look with a modern flair.
10. Diversity in Fashion:
Diversity and inclusivity are now celebrated like never before in the fashion industry. Culture and Gender-fluid fashion has gained widespread acceptance, with designers breaking free from traditional norms and blurring the lines between masculine and feminine styles. Unisex clothing lines and cultural references are on the rise, providing a more inclusive approach to fashion. Clothing choices now focus on personal expression and individuality, making it a beautiful era for self-discovery through style. Layering with ethnic wear is the new fashion step forward!
The fashion trends of 2023 celebrate individuality, comfort, and sustainability, making it a year of creative expression and fearless style. Embrace the allure of athleisure, the serenity of pastel colors, and the statement-making power of bold prints. Celebrate inclusivity and gender neutrality while stepping boldly forward with chunky footwear. And, last but not least, embrace the relaxed and effortlessly chic vibes of oversized silhouettes.
Fashion is an ever-evolving journey, and these trends showcase the industry's ability to adapt, evolve, and celebrate uniqueness. So, go ahead, experiment with these trends, and let your style be a reflection of your one-of-a-kind personality. Whether you're strutting the streets or attending social events, 2023's fashion trends offer something for every fashion-forward individual, empowering you to embrace your true self with confidence and flair.