World Content Marketing Congress
Second row , extreme left : Devangini Mahapatra among the 50 Most Influential Content Marketing Professionals – a citation accorded by the World Content Marketing Congress.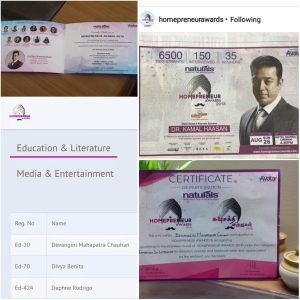 Homepreneur recognises Devangini's efforts towards making home based, women centric businesses, which she sees as the new reality of the new India. Out of 6500 applicants all over the country, she was one of the 150 nominees.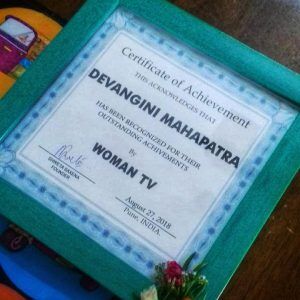 Woman TV, known for celebrating the success of Women, recognises Devangini's efforts in Entreprenuership, Self-Publishing, Content Marketing and Influencer Marketing.
As an Authorpreneur / Publisher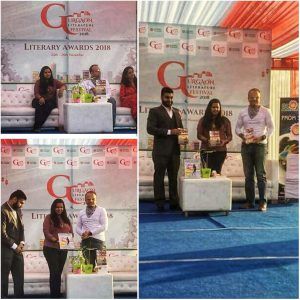 Devangini lead a riveting discussion over the Art of Writing in the Digital Age, with author Tanmay Dubey and Mohit Walia, at the prestigious Gurgaon Literature Fest.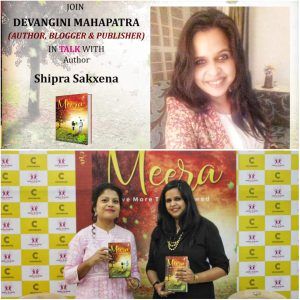 Devangini posing with Shipra Saxena after rapt discussion about Shipra's book, Meera
Motivational Talk with
Dr. Vijay Deshmukh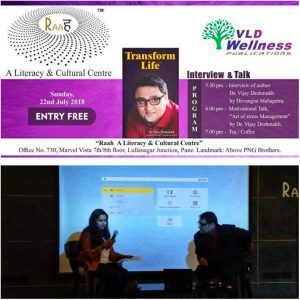 Devangini and Dr. Deshmukh discussing "The Art of Stress Management" at Raah, Literacy and Cultural Centre.
With The Boy Who
Wrote About God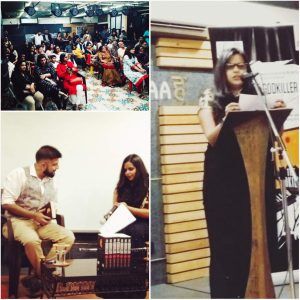 Devangini Mahapatra talks about Swayam's journey, his struggle with his day job and freelance practice to be able to fund his brilliant debut novel - The Godkiller, so that he could finally share the dystopian fantasy realm he has created with the rest of the world. And how writers like him motivated her to create this platform, so that they could self-publish at ease.
Meet and Greet at Waari Book Cafe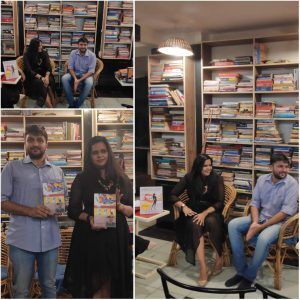 Devangini and Swayam, during the Meet and Greet at Waari Book Cafe where she unveiled her e-book "Where's my Cloak?" and presented Capt. Rakesh Walia's Trilogy.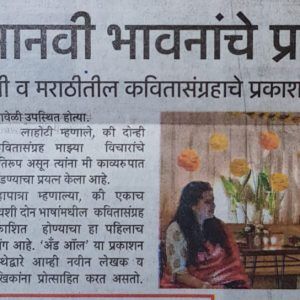 And All Poet, Amol Lahoti's Dual Book Lauch at Karlo Kitchen & Art Cafe, enjoyed Media Coverage in one of the most popular local newspapers - Lokmat Times.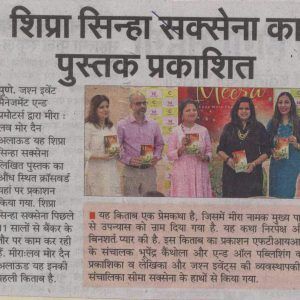 Meera launch that was moderated by Devangini.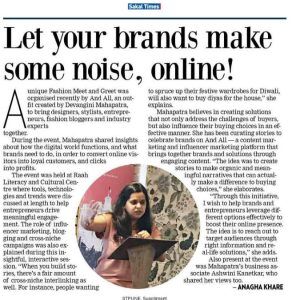 Influencer Marketing Expert, Devangini Mahapatra teaching people how to turn readers into their ideal customers. She strongly believes that Digital Marketing, with it's tangible real time impact, is the future of Marketing and that we all must learn how to make use of it.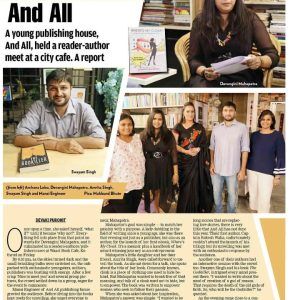 Featured in a book on the Indian Arm Forces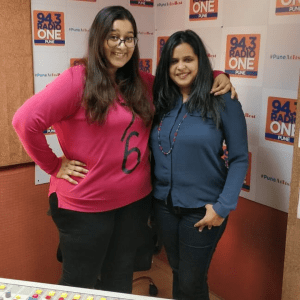 Devangini with RJ Meenal at Radio Red 94.3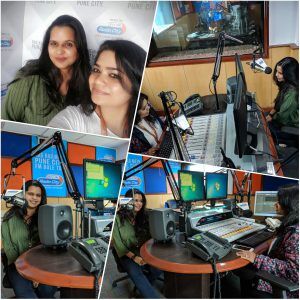 Devangini and RJ Apurva during an entertaining discussion on Women Empowerment and how Women don't need any Empowerment.
Guest columnist - The Dehradun Street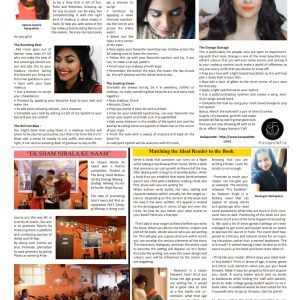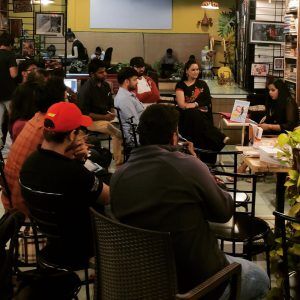 Devangini, at the Meet & Greet at Waari Book Cafe, unveiled her book "Where's My Cloak?" It was covered by media persons from The Times of India, New Indian Express and Sakal Times.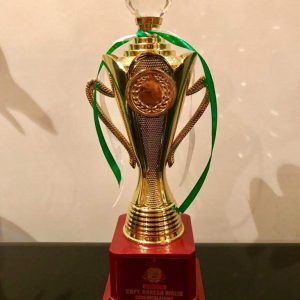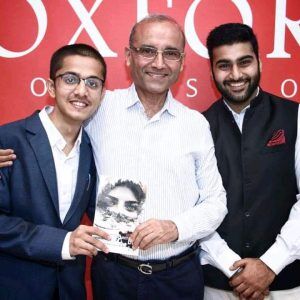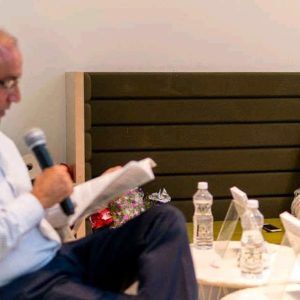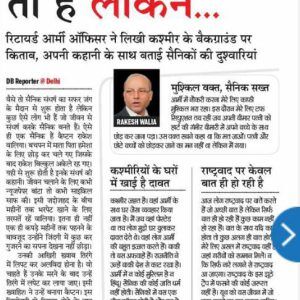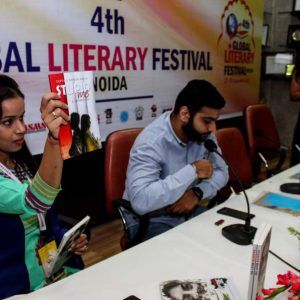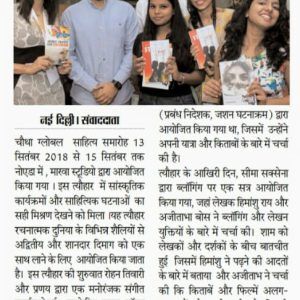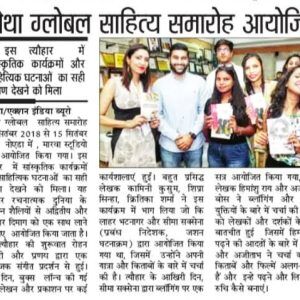 Capt Walia motivating thousands of people at the LinkedIn Fest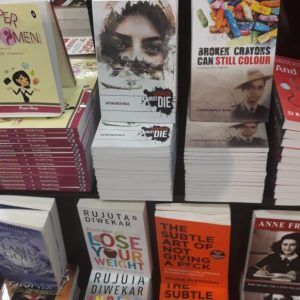 Shaheen Must Die at Oxford Bookstore, Delhi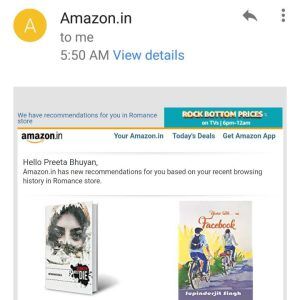 Shaheen Must Die in Amazon's Most Recommended section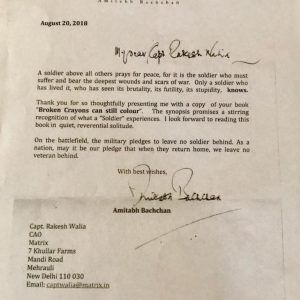 Letter of Acknowledgement from Mr. Amitabh Bachan for Capt. Walia's Autobiography – Broken Crayons Can Still Color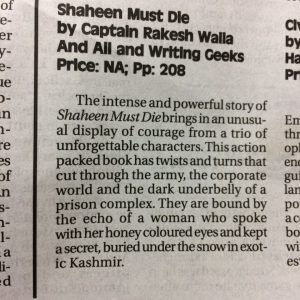 Shaheen Must Die all over print media, remembered because of "the woman who spoke with her honey colored eyes".
(Top right corner) Shaheen Must Die being mentioned in Zoom Delhi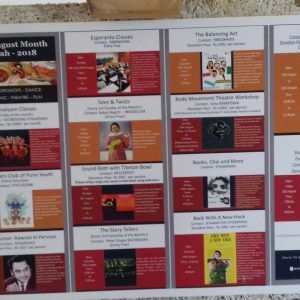 Shaheen Must Die being chosen to one of the most revered books to be discussed at the Bookclub meet at Raah.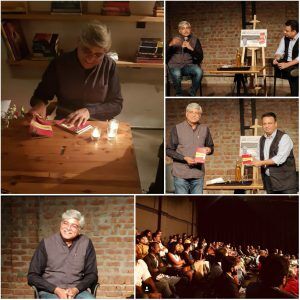 Rajneesh during his book launch at OddBird Theatre, Delhi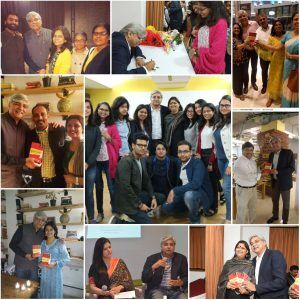 Rajneesh, celebrating with his team and colleagues
Cha Bar, Connaught Place, Delhi hosted the tenth exchange in Pink Tea Cup Conversation series titled 'Me Too: All the BUTs and WHYs' on 29th Nov. Moderated by Garima Dutt, we had some engaging conversations
:)Interesting insights!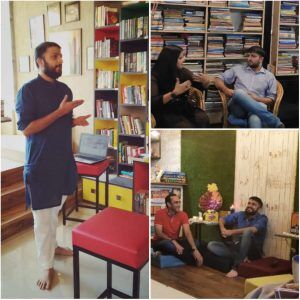 Swayam at various book reading events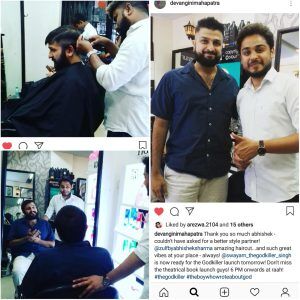 Swayam with our styling partner Zulf – by Abhishek.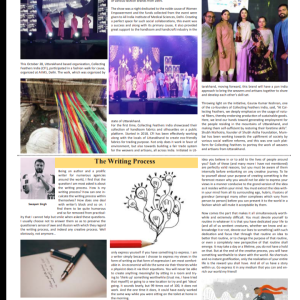 Swayam's article in the Dehradun Street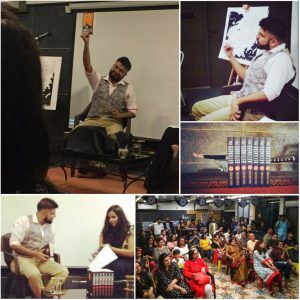 The Godkiller Launch at Raah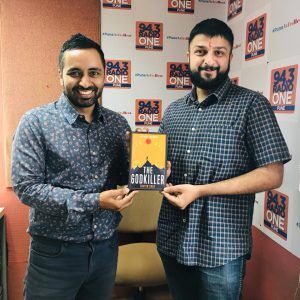 Swayam talks about his Dystopian Fantasy over Radio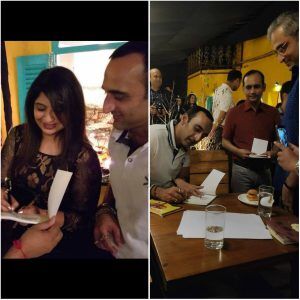 Amol and his wife, signing books and engaging in one-on-one conversations with his fans.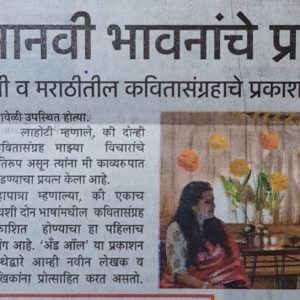 Lokmat Times covetred Amol Lahoti's Dual Book Launch.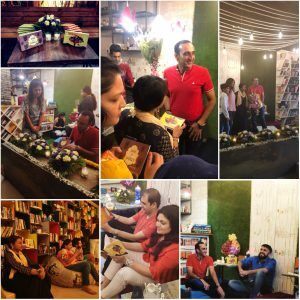 Amol during a book reading event at Kitabi Chai
Lokmat Times covetred Amol Lahoti's Dual Book Launch.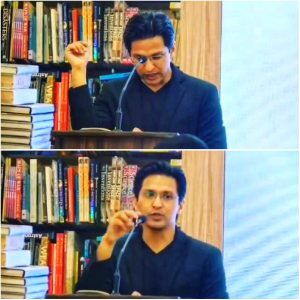 Anish Jha at his book launch at Title Waves, Bandra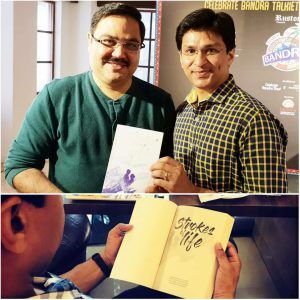 Anish with one of his favourite author, Ravi Subramanian
Aneesh Jha's article in Dehradun Streat